H Noble Mini Pad
heal today health today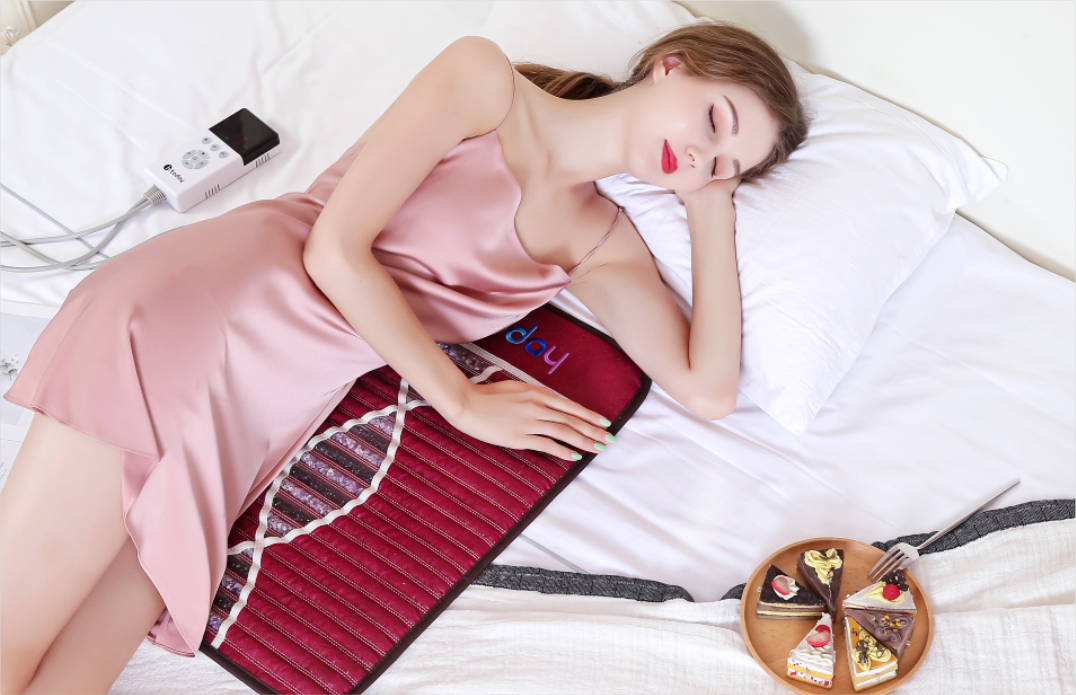 H Noble Mini Pad is Amethyst and Tourmaline product. These powerful crystals bring detoxification effects to your hyperthermia experience. H Noble Mini Pad combines infrared heat, negative ions with powerful amethyst and tourmaline crystals. Far infrared light is close to the vibration frequency of cell molecules in the human body, after "life light waves" penetrate into the body, it will cause the resonance of the atoms and molecules of human cells, through resonance absorption, friction between the molecules to form a thermal reaction, promote the subcutaneous deep temperature rise, and make microvascular dilation, accelerate blood circulation, is conducive to the removal of blood vessel hoards and harmful substances in the body. Negative ions have important biological effects, it can directly act on the central nervous system and blood circulation, effectively improve brain function, enhance the body's immunity, promote metabolism, regulate nerve function, eliminate fatigue. For the human body's 7 major systems, more than 30 kinds of diseases have a good therapeutic effect.
For those looking for targeted stress relief, H Noble Mini Pad is for you. It is light and soft. It can be applied to variety parts of your body. Effectively relieve pain in the leg, hip, back, waist, arm, shoulder and other body parts. It is made for portability and is perfect for your office chair or sitting on the sofa.The mini pad is easy to move and can provide you with treatment no matter where you go. It can be used anywhere you want to use. No matter where you are, you can enjoy the amazing healing effects of the mini pad!
This pad is a great gift for any loved one. Why not give them gifts to relieve stress?
Strong Healing Power
Thermotherapy Techonology
Amethyst & Tourmaline

Amethyst

Do you know Amethyst?
As we all know, amethyst can naturally produce infrared rays and negative ions. In this case, amethyst is not only used to focus the far-infrared energy, but also helps calm and protect the mind and nervous system. These therapeutic components of work can establish faster communication between the brain and the body, then stabilize all organs of the body and support a healthy immune system.
Health Benefits of Amethyst
Amethyst corresponds to the eyebrow chakra in the seven chakra system, so it can promote the activity of brain cells and make the brain run faster, thereby developing intelligence, helping thinking, focusing and enhancing memory. It helps to regulate people's emotional stability, improve intuition, enhance imagination and give us more courage and strength. Amethyst can also increase the quality of sleep and activate the cells of the right brain, cerebellum and central nervous system.
Tourmaline
Explore Tourmaline
Tourmaline was first discovered in Sri Lanka and was regarded as a precious gemstone as diamonds and rubies. People have noticed that this kind of gemstone will be charged when heated. This phenomenon is called pyroelectric effect.
Tourmaline can permanently generate micro currents, which are similar to the currents of human nerves, so that it can promote blood circulation. In addition, tourmaline can also release negative ions. These negative ions can regulate the body's ion balance, relax body and mind, activate cells, improve self-healing rate and many other effects.
Tourmaline also contains various natural minerals. When people come into contact with tourmaline or sweat in such a room, these minerals needed by the human body will be easily absorbed by the weak current of tourmaline to achieve the role of supplementing human trace elements. In addition, tourmaline can also release far-infrared rays, which penetrate deep into the body, warm cells, promote blood circulation and metabolism.
Innovative Technologies Structure Layer
More innovation more differentiation and more technology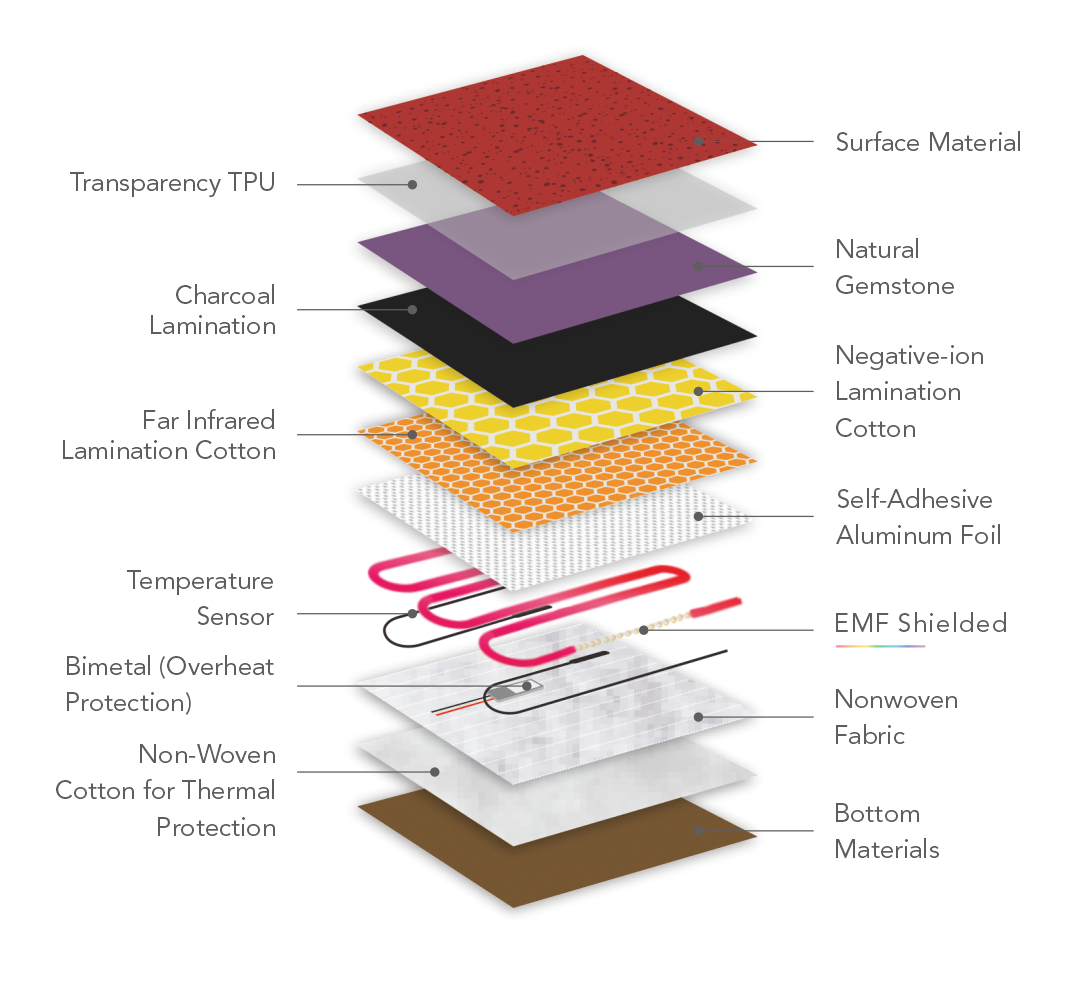 Technical Specification
MODEL
H Noble Mini Pad
H Noble Compact Mat
DIMENSION
43*62cm
50*100cm
POWER SUPPLY
110 ~ 120V, 60Hz / 220 ~ 240V, 50Hz
HEATING POWER
75W
125W
HEATING SYSTEM
EMF Shielded
EMF Shielded
HEATING AREA
43*50cm
50*79cm
FUNCTIONS
Heating
Heating
APPEARANCE