H Classic Super Pro Mat
heal today health today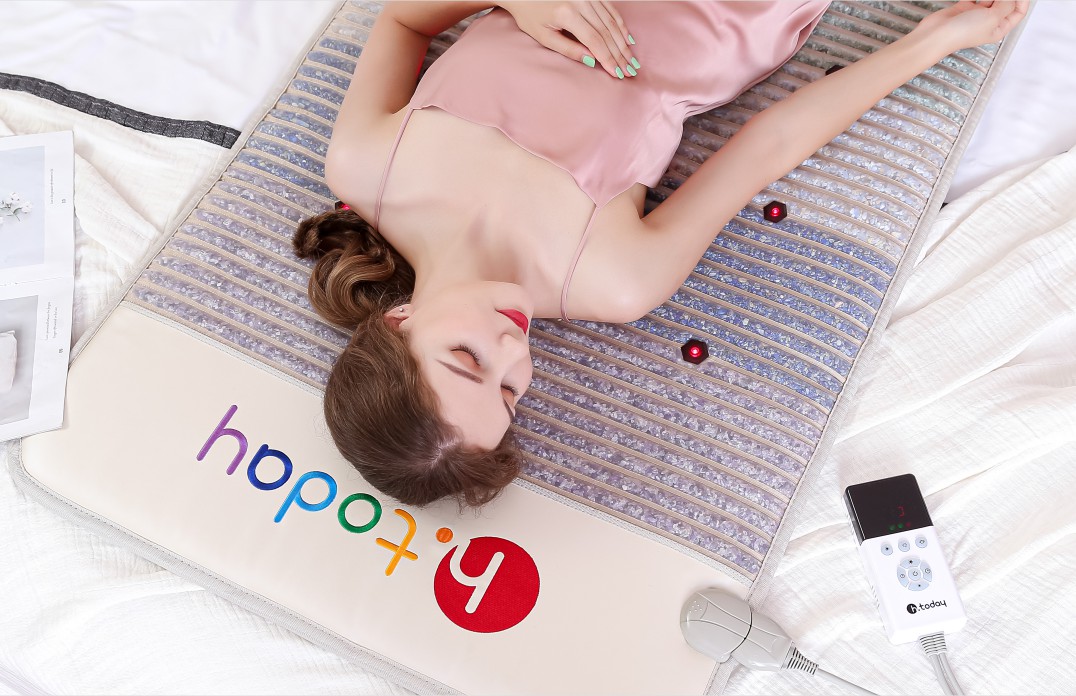 This is a great health investment, worth sharing! It is very spacious. It contains seven kinds of energy crystals: Amethyst, Lapis Lazuli, Blue Chalcedony, Green Aventurine Jade, Yellow Agate, Gold Jade and Red Jasper are woven into this mat. Photon Therapy and PEMF Therapy bring strong ability to penetrate deeper into the tissue, organs and joints, bringing together all their magical qualities, eliminating every inch of tension. When heated, these crystals make you feel comfortable and relieves all your tension.
Our colorful and useful H Classic Super Pro Mat Thermal therapy combines the most advanced technology with ancient Oriental medicine. It is our assurance and commitment for people health. This thermal therapy combines the advantages of seven crystals, photon and PEMF that brings you health in many ways. When the mat is plugged in, it generates a constant stream of heat that surrounds you. Crystals release a lot of far infrared rays and negative ions. Long-term use of the mat can promote blood circulation, accelerate metabolism, immunity enhancement diminish inflammation and kill bacteria, treatment of a variety of chronic diseases, relieve the pressure, relieve physical fatigue and Improve sleep quality. It can also replenish the trace elements and minerals that body needs, help regulate the physiological balance of organs, regulate endocrine, clean the blood.
H Classic Super Pro Mat can bring balance to your life. Seven kinds of natural crystals for seven chakras to bring health to the body. The seven chakras connect different glands and organs in the body and regulate the energy flow throughout the body. The seven chakras produce blockages, deficiencies or excesses, and negative emotions such as stress, depression, sadness, and anger can cause the chakras to close, leading to long-term accumulation of physical illness and mental disorders. H Classic Super Pro Mat each type of crystals has its unique effect to help promote daily balance and recovery. This is famous Chakra Energy Therapy. This kind of energy healing is great for those who meditate or want to integrate meditation into their lives. If you are interested in meditation and reiki energy therapy, the mat is the best choice for you.
You can use H Classic Super Pro Mat comfortably on the floor, bed, or sofa. Sleep on the mat overnight to extend the time you spend on promoting health. It is best for taller individuals who desire a complete full-body heat therapy.
Strong Healing Power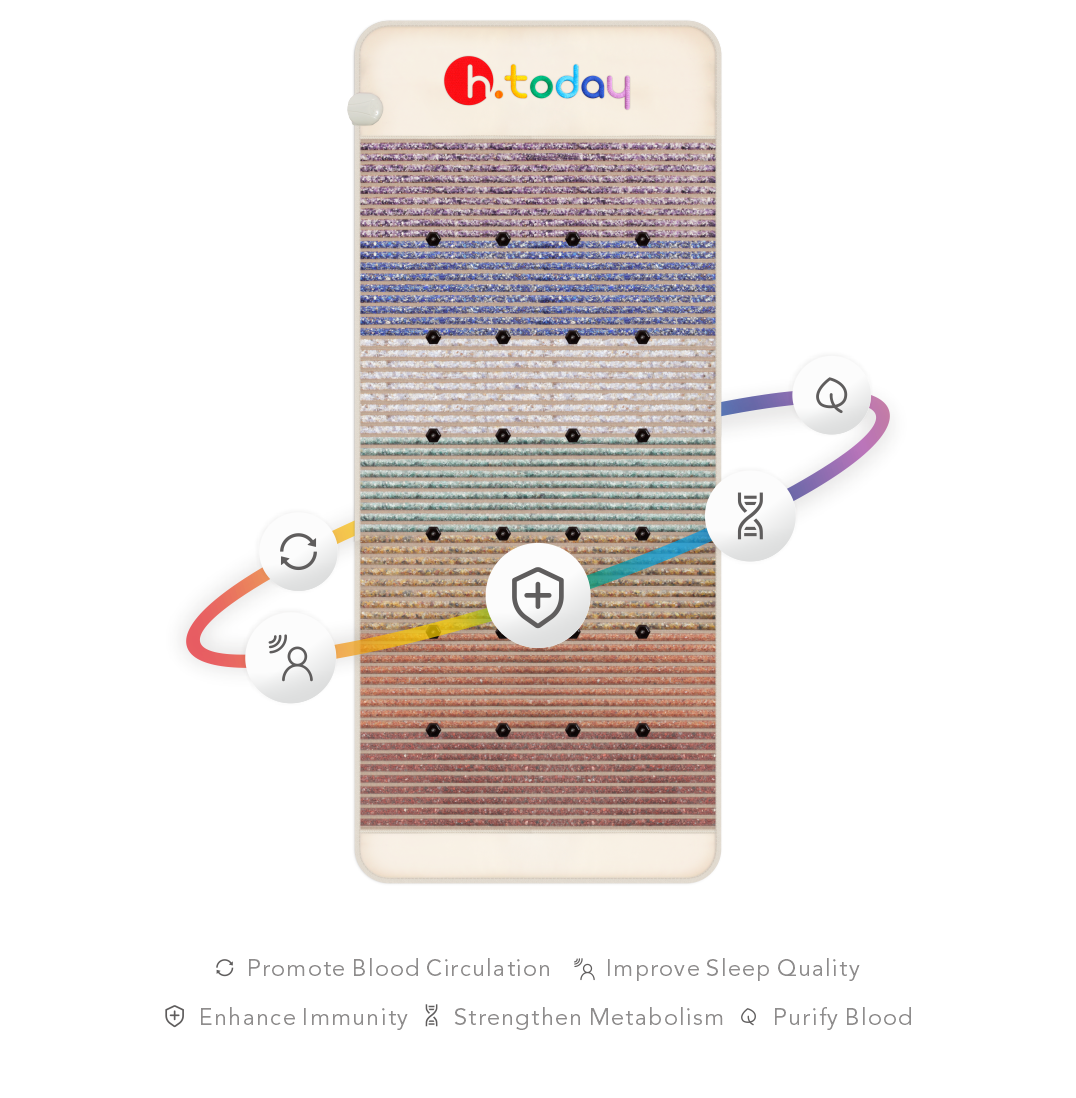 Innovative Technologies Structure Layer
More innovation more differentiation and more technology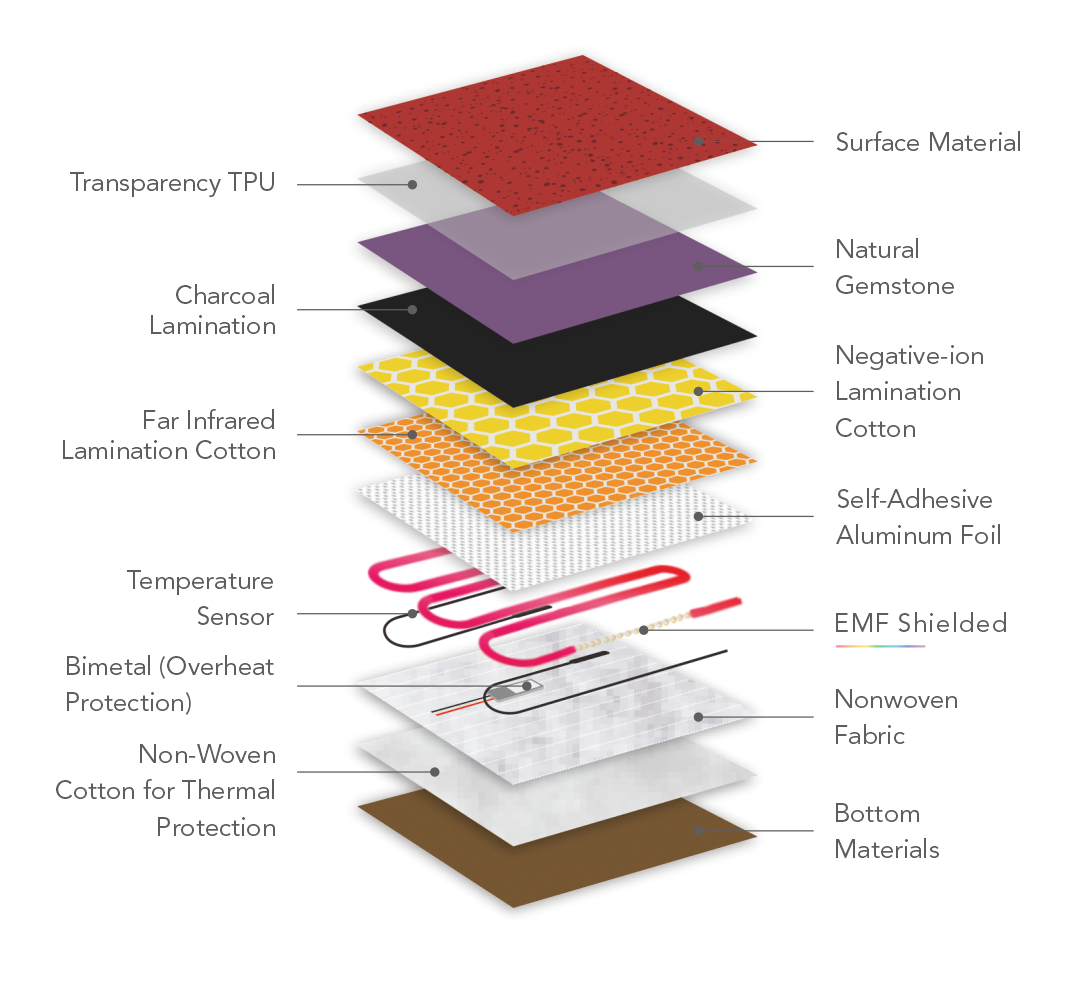 Technical Specification
MODEL
H Classic Super Pro Mat
H Classic Fullbody Mat
DIMENSION
80*190cm
75*185cm
POWER SUPPLY
110 ~ 120V, 60Hz / 220 ~ 240V, 50Hz
HEATING POWER
310W
310W
HEATING SYSTEM
EMF Shielded
EMF Shielded
HEATING AREA
80*154cm
75*145cm
FUNCTIONS
Heating, Photon, PEMF
Heating
APPEARANCE